QBP is dedicated to building sustainable and profitable partnerships with independent bicycle dealers. We're always exploring new opportunities that result in saving you time and money.
Here are some of the benefits of working with QBP
Providing bike shops with the best cycling products in the world
Developing a family of bike brands that excite current cyclists and bring more new riders into the shops and out on the roads and trails
Supporting national and local advocacy efforts to build more trails, paths, lanes and safe places to ride.
We believe that partnering with other companies is about much more than buying and selling stuff. It's about sharing a common vision and values. That's why we work with best-in-class vendors who are committed to achieving outstanding results. We team with partners who share our passion for making the world a better place through the power of bikes and business. Not only does this serve independent retailers and their customers, it serves the communities of which they are a part.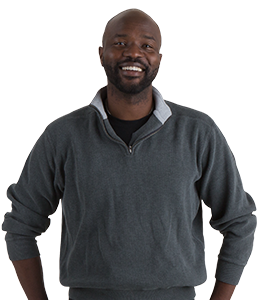 Having worked in bike shops before, I approach every interaction with dealers by asking the question, 'What can I do to make their business better?'

Jared, Sales